Welcome to My Hideaway. You have reached my little spot on the web, that I call home. For those of you who know me, you are probably thinking. "There she goes again... changing her site once more." Yes, I have redesigned it in here again. Each time I do I try to make this place more cozy and beautiful. I mean after all, it is my home away from home right? :)
For those of you who don't know me and have never been here before, sit back and enjoy yourself, as you browse through my pages. You will learn about me, my family, friends and all the things I love. I hope you enjoy your stay!!!!
I have put so much time into all of my pages and put so much love into them... I hope that in your travels through my world you can see into my heart and see what I have seen over the years. That no matter how much wealth, fame, or material posessions a person has, in the end all that matters is the ones you love and how you have lived your life. Don't ever be too tied up in life to appreciate what you have. Value the little things and love who you are.

. NEW!!!
I have started a friendship quilt and it is such a great little project. I think I'm hooked. If you would like to take a look or add your own square, go here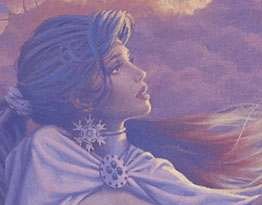 Speaking of loving who you are.... I could never have asked for a more loving, caring and beautiful group of friends than my sisters.. The sisters I never had. I am talking about Sisters Of The Golden Moon. I can honestly say that I have never before felt this kind of love and outpouring of true, genuine kindness from anyone. I am so glad to be back!!!!!







Proud Member Since 9/20/00




Use the drop down list to visit the rest of my world. Text Links are also available at the bottom of this page.








In my everyday life, I have a best friend who absolutely means the world to me. Click on my half of the friendship shield to go to her page. She holds the other half. :)