Well, you have reached the part about me.... This is where you learn everything about me... well, almost everything LOL. :)
So you want to know all about me huh??? Okay, well sit back and listen, and I'll tell you all about who I am.




Well, I guess I can start by saying I am 29 years old and I am a married mom
of three wonderful boys.. Zachary-10 , Nathaniel-5 and Nicholas is almost 3. I am
currently being a stay at home mom but I'm trying to get my design
business off the ground. I love creating graphics and web sites. My
business will focus mainly on small business and personal sites. So
that will hopefully show some potential soon. I love being a mom and let me tell ya handling three boys is not an easy task to master. But I do it with love and pride.!!!!






It's funny how when you have more than one child, you compare personalities. I have noticed that all three of my children have very distinct and one of a kind personalities. Zachary is the sneaky, bold, comedian, with a very good book smart quality.

Nathaniel is the quiet one. Always polite and generous. He is the artistic one.. His heart is huge but he is very cautious of the unknown.
Nicholas. Well Nicholas is only three and all of his personality hasn't been completely figured out yet. But he is my wildchild. My "Heck raiser". He likes to explore everything and fears nothing.... Yet. He is very pushy and likes to take charge. I feel he will be the ringleader as they get older. "LOL"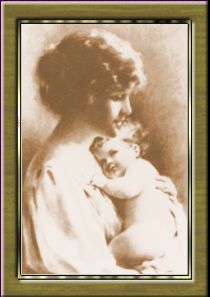 But deep down, they are all my babies and I wouldn't trade any of them for the world. :)


I was born in Rochester NY and lived there until I met my husband in 1991 when we were 20 and we moved here, to Dallas Texas. We lived here for less than a year and moved back to NY in 1995. And well, in 1995 we moved back here again. Yah I know, that's a lot of miles.
My father and brother also live here in Texas. My mother passed away in December of 1998 but she still lives on in my heart. You can read all about my mother on her page. I always wanted a sister but I guess my brother isn't so bad. "lol" My family is very important to me.






Well, I am a true romantic. I love roses, candles, angels, poetry, dancing, and walks in the moonlight. I am a dreamer and enjoy the heavens above. The stars, sun and moon. absolutely leave me in awe. When I was younger I wanted to be an astronomer but was left with settling for a telescope in my backyard and a clear night.






Hmmm.... What's Cooking???
My
favorite foods are Chinese, seafood, some Italian, which is hard to
believe I don't like more being I am half Italian!!!! I am more of a
steak and potato lover. Not real big on chocolate believe it or not. I
am happy with a big bag of pretzels or chips dip. Love BBQ anything
and even though it's probably the worst way to cook I fry almost
everything. Overall, I am not a very picky eater. One thing I will NEVER eat is Liver. Still to this day, I will not touch it.!!!







Beautiful Music
I like a lot of different kinds of music and can listen to almost anything. I must admit though, being a teenager in the 80s' I love 80s' rock Especially the ballads. That is the softer side of me. But on the "Wild Side" stands Motley Crue. Probably my favorite band of all time. They are a little crazy and not your average easy listening band to listen to but I Love them. I am going to be putting up a page just to them in the future and it will be added soon. . Here is a picture of me with the bass player. Nikki Sixx.... I totally worship this man and I met the band on July 10th at an in store autograph signing.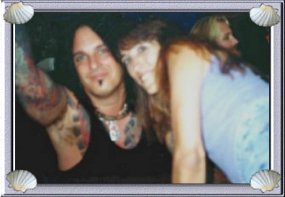 Just a few more little tidbits about me to tell you. I love football,my fave team is the Chicago Bears. I love writing poetry and short stories. My favorite color is pink and I love romance comedy, and drama when it comes to the BIG Screen. Oh I'm an Aries baby...... and proud of my sign!!!!







I guess that's it for now. I hope I told ya everything you wanted to know... If there is anything else or you want to chat, drop me a line...






Read My Guestbook! | Sign My Guestbook!



| About Me | The Man I Love | Zachary | Nathaniel |
| Nicholas | My Mother | My Best Friend | Sisters Of The Golden Moon | Gifts|
| A Wonderful Dream | A Red Red Rose |
| Phantom Of Delight | A Childs Angel | Where The Fairies Fly |
| The Sacred Vow | Lake Applet |
| Missing Children | Adoptions | Webrings | My Awards | My Design Site |